Shaf Keshavjee Wins Governor General's Innovation Award
Thoracic Surgery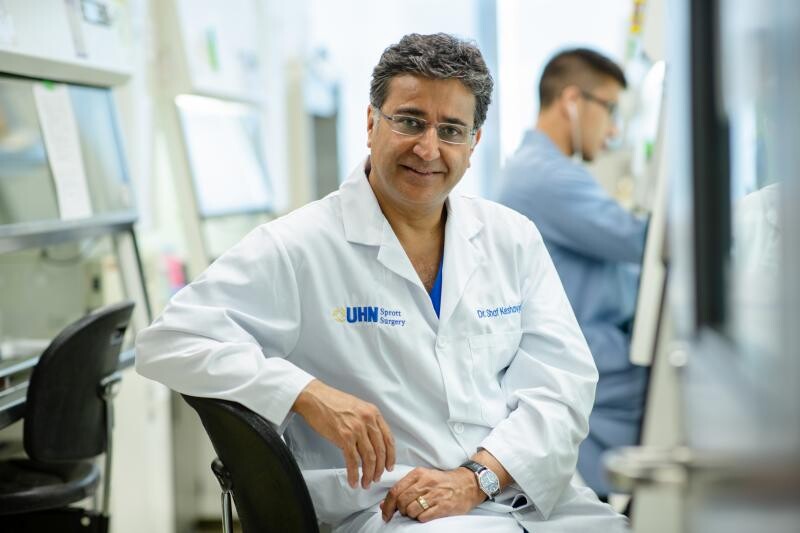 Department of Surgery Vice-Chair of Innovation Wins Governor General's Innovation Award
Dr. Shaf Keshavjee, MD '85, MSc '90, PGME '93 (Surgery) received the fifth annual Governor General's Innovation Award for developing a system to recondition and repair injured donor lungs.
The award recognizes Keshavjee's development of the Toronto Ex Vivo Lung Perfusion (EVLP) system. The EVLP allows doctors to recondition and repair injured donor lungs, significantly increasing the number of available donor lungs for transplantation. It is used by transplant surgeons around the world to assess donor lung function outside of the body, and determine whether to use a donor lung for transplant – saving the lives of hundreds of patients.
A professor in the department of surgery, Keshavjee was appointed surgeon-in-chief for University Health Network in 2010. He is the director of the Toronto Lung Transplant Program and the Latner Thoracic Surgery Research Laboratories – the largest lung transplant research centre in the world – and has served on the board of directors of the International Society for Heart and Lung Transplantation, the Canadian Society of Transplantation and on the Governing Council of the American Association for Thoracic Surgery. He is an Officer of the Order of Canada and has received the Lister Prize in Surgery among other honours.