Surgical Foundations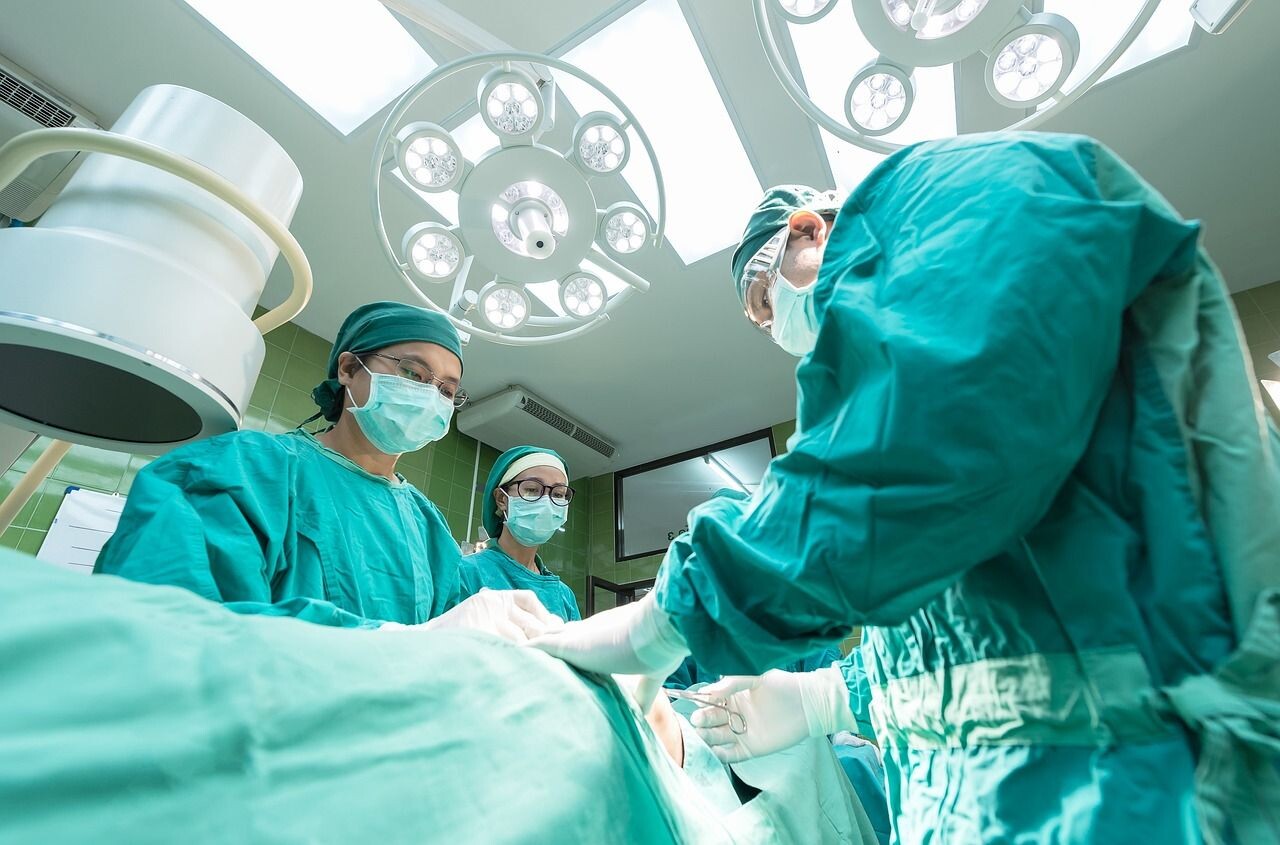 INTRODUCTION TO SURGICAL FOUNDATIONS
Surgical Foundations (SF) is a Royal College of Physicians and Surgeons of Canada accredited residency program which runs alongside, or parallel to the main surgical specialty programs. For the first 2 years of residency, residents are automatically enrolled in the Surgical Foundations Residency Program in addition to one of the Specialty programs listed below:
The University of Toronto Surgical Foundations Program is the largest in Canada with approximately 65 residents per year. Dr Mark Wheatcroft is the Program Director for Surgical Foundations and the Postgraduate assistant is Helen Nguyen. Please do not hesitate to reach out to pgme.surgery@utoronto.ca with any questions, issues or concerns.
Prep Camp
The SF program commences early July with an Induction day followed by Prep-Camp; an intensive hands on practical course held at the Mount Sinai Hospital Surgical Skills Centre and coordinated by Lisa Satterthwaite, SSC Consultant and Shunne Leung, SSC Senior Manager.
SF Lecture Series
The Surgical Foundations Lecture Series commences at the start of September, is held every Tuesday morning from 8:00am to 11:30am, and runs for the rest of the academic year. Topics covered include those listed by the Royal College as core knowledge requirements and also topics relating to clinical care and professional development. Currently a hybrid system of virtual and in-person lectures is used. An attendance score of 75% is required to pass the Surgical Foundations course, with full details of how this is achieved being described in the Surgical Foundations Handbook.
QI Project
Residents are divided into small groups and through a series of lectures and home work, are guided through a QI project of their own design. This takes place over the course of the PGY1 year and culminates in submission of a completed project together with a presentation day where all projects are presented and judged by a panel, the three best project presentations are awarded as "winners".
Entrustable Professional Activities (EPAs)
An entrustable professional activity or "EPA" is a defined task deemed essential to be competent in for the Specialty. Each EPA is made up of a selection of Milestones which are definable individual skills. Surgical Foundations has its own set of EPAs set out by the Royal College. Residents must complete all SF EPAs in order to complete the program. EPA completion is one set of data that is closely monitored for each resident by the Competence Committee.
Surgical Foundations Practice Exam
The SF practice exam is created independent to, but in the same style (MCQ) as the formal Royal College Surgical Foundations Exam. It is created by the Canadian SF Programs to provide residents with a method of assessing their knowledge acquisition and preparation for the formal exam. It is generally held towards the end of the PGY1 academic year (May / June). A pass is not required to pass the SF program.
Royal College Surgical Foundations Exam
The Royal College SF exam requires that you register for eligibility to take the exam and that you pay the appropriate fees. Registration and fee payment are the sole responsibility of the resident. It is mandatory to pass the SF exam to be eligible to take the final FRCSC exam, but it is not required to pass the Surgical Foundations stage of training. It is therefore not a requirement to progress to Core of Discipline. Click here for details.
The following are key components of the SF program:
Prep Camp

SF Lecture Series

QI Project

Entrustable Professional Activities (EPAs)

SF Practice Exam

Royal College SF Exam
SURGICAL FOUNDATIONS LECTURES SERIES
Surgical Foundations Lecture Series 2023 - 2024
Full schedule in PDF here.
Date

Time

Topic

Speaker

Location

Notes

05-09-23

7:30 - 8:30am

Management of On Call Scenarios

Brandon Van Asseldonk

Zoom

 

05-09-23

8:30 - 8:40am

Introduction to Surgical Foundations

Mark Wheatcroft

Zoom

Recording

05-09-23

9:00 - 10:30am

MAID

Jonathan Ailon

Zoom

 

19-09-23

8:00 - 9:30am

Pre-Operative Medical Problems I

Yash Patel

Zoom

 

19-09-23

9:30 - 11am

Nutrition and Surgery

Vickie Hiltz

Zoom

 

26-09-23

8:00 - 9:30am

ABG (Arterial Blood Gas)

Shane Shapera

MSH

 

26-09-23

9:30 - 11:00am

Indigenous health I

Ryan Giroux

MSH

 

03-10-23

8:00 - 9:30am

SIRS and Sepsis

Alberto Goffi

Zoom

 

03-10-23

9:30 - 11:00am

Quality Improvement OR sustainability

Sarah Ward

Zoom

 

10-10-23

8:00 - 11:00am

Quality Improvement Curriculum I

Sarah Ward

LKS Room 241

 

17-10-23

8:00 - 9:30am

Post-Operative Medical Problems II

Yash Patel

Zoom

 

24-10-23

8:00 - 9:15am

Thromboembolic Disease

William Geerts

Zoom

 

24-10-23

10:15 - 11:45am

Ventilators

Christie Lee

Zoom

 

31-10-23

8:00 - 9:10am

Resident meetings

Mark Wheatcroft

Zoom

 

31-10-23

9:15 - 9:55am

Surgeon in Society: Global Surgery

Mojgan Hodaie and George

Zoom

 

07-11-23

8:00 - 9:30am

Anaesthesia I - Peri-operative Management of Acute Pain

Natalie Clavel

Zoom

 

07-11-23

9:30 - 11am

Trauma

Andrew Beckett

Zoom

 

07-11-23

11:10am -12:10pm

Resident meetings

Mark Wheatcroft

Zoom

 

14-11-23

8:00 - 9:15am

Perioperative Geriatrics

Camilla Wong

Zoom

 

14-11-23

9:15 - 10:30am

CBD/EPA Clinic

Lisa St. Amant

Zoom

 

14-11-23

10:40-11:40am

Resident meetings

Mark Wheatcroft

Zoom

 

21-11-23

8:00 - 9:30am

Antibiotic Stewardship

Linda Taggart

Zoom

 

21-11-23

9:40-11:50am

Resident meetings

Mark Wheatcroft

Zoom

 

28-11-23

8:00 - 11:00am

Delirium/Competence/Forms/Psychiatric Issues in the Peri-




Operative Period

Lu Gao

Zoom

 

28-11-23

11:10am - 12:10pm

Resident meetings

Mark Wheatcroft

Zoom

 

05-12-23

8:00am - 10:00am

Resident meetings

Mark Wheatcroft

Zoom

 

12-12-23

9:00 - 10:00am

Professionalism & leadership

Mojgan Hodaie

LKS Auditorium

LKS Breakout Rooms:




212/213/214/215/216/217

12-12-23

10:00 - 11:00am

Office of Learner Affairs - Learner Wellness and Mistreatment




Resources

Meeta Patel, Shaheen Darani

LKS Auditorium

 

19-12-23

8:00am - 9:50am

Resident meetings

Mark Wheatcroft

Zoom

 

26-12-23

 

Holiday Break

 

 

 

02-01-24

8:00 - 11:00am

Quality Improvement Curriculum II

Sarah Ward

LKS Room




240/241

 

09-01-24

8:30 - 10:00am

Ethics I

Sunit Das

LKS Auditorium

 

16-01-24

8:00 - 9:30am

Anaesthesia II - Management of Chronic Pain

Neilesh Soneji

LKS Auditorium

 

16-01-24

9:30 - 11:00am

Indigenous health II

Ryan Giroux

LKS Auditorium

LKS Breakout Rooms:




211/212/213/214/215/217

23-01-24

9:30 - 11:00am

Ethics II

Sunit Das

LKS Auditorium

 

30-01-24

8:00 - 9:30am

Surgeon in society: global surgery efforts in Ukraine

James Rutka

LKS Auditorium

 

30-01-24

9:30 - 11:00am

Wellness I

Heather Flett + facilitator(s)

LKS Auditorium

LKS Breakout Rooms:




211/213/214/217

06-02-24

8:30 - 10:00am

Ethics III/IV

Sunit Das

LKS Room




240/241

 

06-02-24

10:00 - 11:30am

Surgeon in Society talk: Indigenous healthcare

Mary Macdonald

LKS Room




240/241

 

13-02-24

8:00 - 9:30am

Wound Care and Wound Healing

Elisa Greco, Melinda Musgrave

LKS Auditorium

 

13-02-24

9:30 - 11:00am

Wellness II

Heather Flett + facilitator(s)

LKS Auditorium

LKS Breakout Rooms:




212/213/214/215/216/217

27-02-24

8:00 - 9:30am

Abdominal Compartment Syndrome and Lower Limb




Compartment Syndrome

Miranda Witheford

LKS Auditorium

 

27-02-24

9:30 - 11:30am

Indigenous health III

Ryan Giroux

LKS Auditorium or 240/241

LKS Breakout Rooms: 212/213/214/215/217

05-03-24

8:00 - 9:30 am

Global Health

Rachel Spitzer

Zoom

 

05-03-24

9:30 - 11:00 am

Clinical Pearls in Symptom Management and Palliative Care

Irene Ying, Anand Govindarajan

Zoom

 

12-03-24

 

March break

 

 

 

19-03-24

9:30-11:00am

Health Advocacy I

Dominique Vervoort, Amanpreet




(Preet) Brar

MSH

 

26-03-24

9:30 - 12:00pm

Specialty meetings

Mark Wheatcroft

Zoom

 

02-04-24

8:00 - 10:00am

Professionalism & Leadership

Mojgan Hodaie

LKS Room




240/241

LKS Breakout Rooms:




211/212/213/214/215/217

02-04-24

10:00 - 11:30am

Wellness III

Heather Flett + facilitator(s)

LKS Room




240/241

LKS Breakout Rooms:




211/212/213/214/215/217

09-04-24

8:00 - 9:30am

Transplant

Blayne Sayed

LKS Room




240/241

 

09-04-24

9:30-11:00am

Health Advocacy II

Anna Dare, Amanpreet (Preet)




Brar

LKS Room




240/241

 

16-04-24

8:00 - 11:00am

Your Journey (former title: CanMeds Roles in Practice)

Jerry Maniate

LKS Room




240/241

 

23-04-24

8:00 - 9:30am

Medical Oncology

Susanna Cheng

Zoom

 

23-04-24

9:30 - 11:00am

Radiation Oncology

Andrew Hope

Zoom

 

23-04-24

11:00am - 12:00pm

Foundations Exam Prep

Mark Wheatcroft

Zoom

 

30-04-24

8:00 -11:30am

Resident Leadership

Sneha Raju, Dhruvin Hirpara

MSH

 

07-05-24

8:00 - 9:30am

Biostatistics I

Katherine Lajkosz

Zoom

 

07-05-24

9:30 - 11:00am

Coagulation

Michelle Sholzberg

Zoom

 

07-05-24

11:00am - 12:00pm

Foundations Exam Prep

Mark Wheatcroft

Zoom

 

14-05-24

8:00 - 9:30am

Biostatistics II

Katherine Lajkosz

LKS Auditorium

 

14-05-24

9:30 - 11:00am

Wellness IV

Heather Flett + facilitator(s)

LKS Auditorium

LKS Breakout Rooms:




212/213/214/215/217

21-05-24

4:30 - 8:00pm

QUALITY IMPROVEMENT CURRICULUM PRESENTATIONS

Sarah Ward

LKS Room 136 &




Lobby

 

Between May 27




and June 7, 2024

8:00-11:00am/TBD

Foundations exam

Mark Wheatcroft

MSB

 

28-05-24

 

HOLD

 

 

 

04-06-24

 

HOLD

 

 

 

11-06-24

 

HOLD

 

 

 

18-06-24

 

General Surgery event

 

 

 

TBD

8:00-11:00am

Foundations Exam Review

Mark Wheatcroft

Zoom