Education
Dr. Najma Ahmed Appointed as Vice Chair Education, Department of Surgery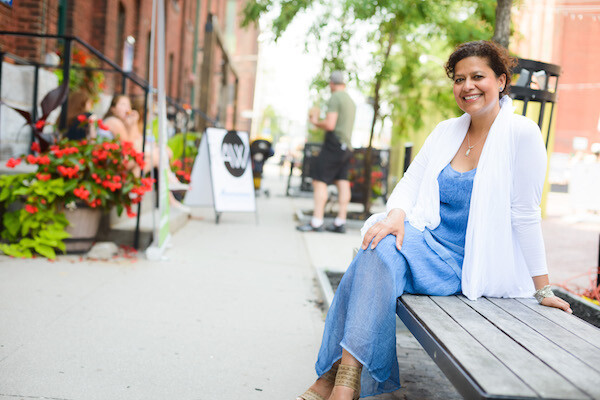 Dear Colleagues: 
 
I am pleased to announce that Najma Ahmed has accepted the position of Vice Chair Education in the Department of Surgery at the University of Toronto effective January 1, 2017.  She will be following in the footsteps of David Latter who has recently taken on the position of Director, MD Admissions and Student Finances, Faculty of Medicine, U of T.
 
Dr. Ahmed completed Medical School and General Surgery Residency at McGill University.  She holds a PhD in Surgical Infections and Sepsis which was completed during her surgical residency.  Following her residency she pursued fellowship training in Trauma Surgery and Critical Care at the University of Michigan and the University of Toronto.
  
Najma was recruited to St. Michael's Hospital in the Division of General Surgery in 2001.  Her clinical focus and practice is in Acute Care Surgery, Trauma and Critical Care.  She has been committed to clinical training since the beginning of her career. In 2008, became the Residency Program Director for General Surgery.  The General Surgery Residency Training Program at the University of Toronto is the largest and most complex surgical training program in North America.  Under her leadership the program has become a highly functional, cohesive program focused on providing excellent learning opportunities for all learners. 
 
Najma has held the position of Chair of the Education Committee of the Trauma Association of Canada and under her leadership Trauma Surgery was the first surgical discipline to be granted recognition as an Area of Focused Competence by the Royal College of Physicians and Surgeons of Canada.    Dr. Ahmed is the author of over 65 peer-reviewed papers.  Her areas of academic interest are in surgical education and models of care that support clinical excellence in Acute Care and Trauma Surgery.  Dr. Ahmed was a member of the Royal College's National Steering Committee on Resident duty hours and her recent scholarly activities are related to Resident duty hours, surgical training Resident wellness. Most recently, her contributions to post graduate surgical education were recognized with the Royal College AMS/Donald Richards Wilson Award.

Please help me welcome Najma into her new role as Vice Chair Education, and at the same time, let's congratulate and thank David Latter for his many years of service to the Department of Surgery as Vice Chair Education.
Sincerely,
James T. Rutka, MD, PhD, FRCSC
RS McLaughlin Professor and Chair
Department of Surgery, University of Toronto