History
A Brief History of the Department of Surgery at the University of Toronto
History of the Department of Surgery, University of Toronto
Article - published in the Canadian Journal of Surgery, February 2022
The tradition of the Department of Surgery at the University of Toronto — which dates back to 1843 — is replete with interesting characters, major achievements and significant contributions to Canadian surgery. The Professorship of Surgery (i.e. Chair of Department) was a part-time position for almost 80 years and records of that period are scant. George Armstrong Peters, after whom an annual award for a young investigator in the Department is named, was Professor of Surgery from 1903 to 1907. When Dr. Clarence L. Starr, who became Professor of Surgery in 1921, accepted the appointment he made it a condition that it would be a full-time responsibility. This was a revolutionary change in University policy and the first such surgical appointment in Canada. He believed that directing the teaching programs in surgery in the Faculty of Medicine demanded the best from its incumbent and took precedence over every other interest. Also, from this period on the records are a little more numerous and accessible.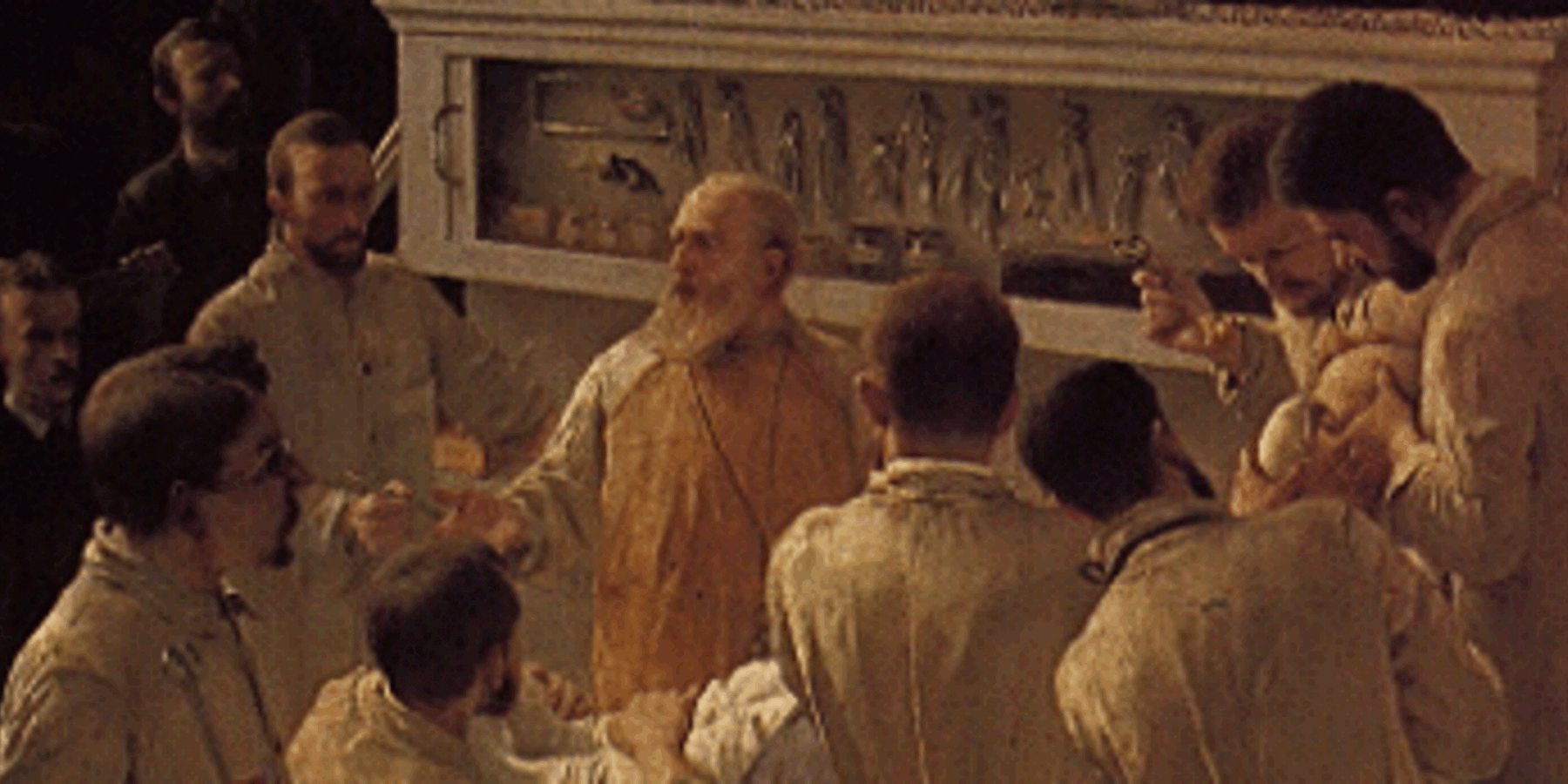 Dr. W.E. Gallie followed Starr as Surgeon-in-Chief of the Hospital for Sick Children and then succeeded him as Professor of Surgery in 1929. Professor Gallie possessed a genius for research, and through his leadership experimental investigation became a priority in the Department. He also perceived the need for a systematic course of training in surgery to give each resident adequate experience in the basic sciences and in surgery to qualify them to take the examinations of the Royal College of Physicians and Surgeons of Canada. It was to become the first such course in Canada and, indeed, was in advance of those in England and many in the United States. The *Gallie Course commenced with the acceptance of three residents in 1931 and today's program is an expanded version of his innovative concept. Dr. Gallie also took a major leadership role in North American Surgery as he was President of the American College of Surgeons for an unprecedented six years during the Second World War.

Professor Gallie retired in 1947, and at that time a grateful patient established the William Edward Gallie Trust to further graduate study in surgery. His years following retirement were not idle and he persuaded his friend, Colonel R. Samuel McLaughlin, founder of the fore-runner of General Motors of Canada, to establish a foundation to finance advanced postgraduate studies by prospective faculty of Canadian medical schools. Since its inception in 1951, the McLaughlin Foundation has funded almost 1,000 Canadian academic physicians, thus greatly assisting the quality of teaching and research in our medical schools.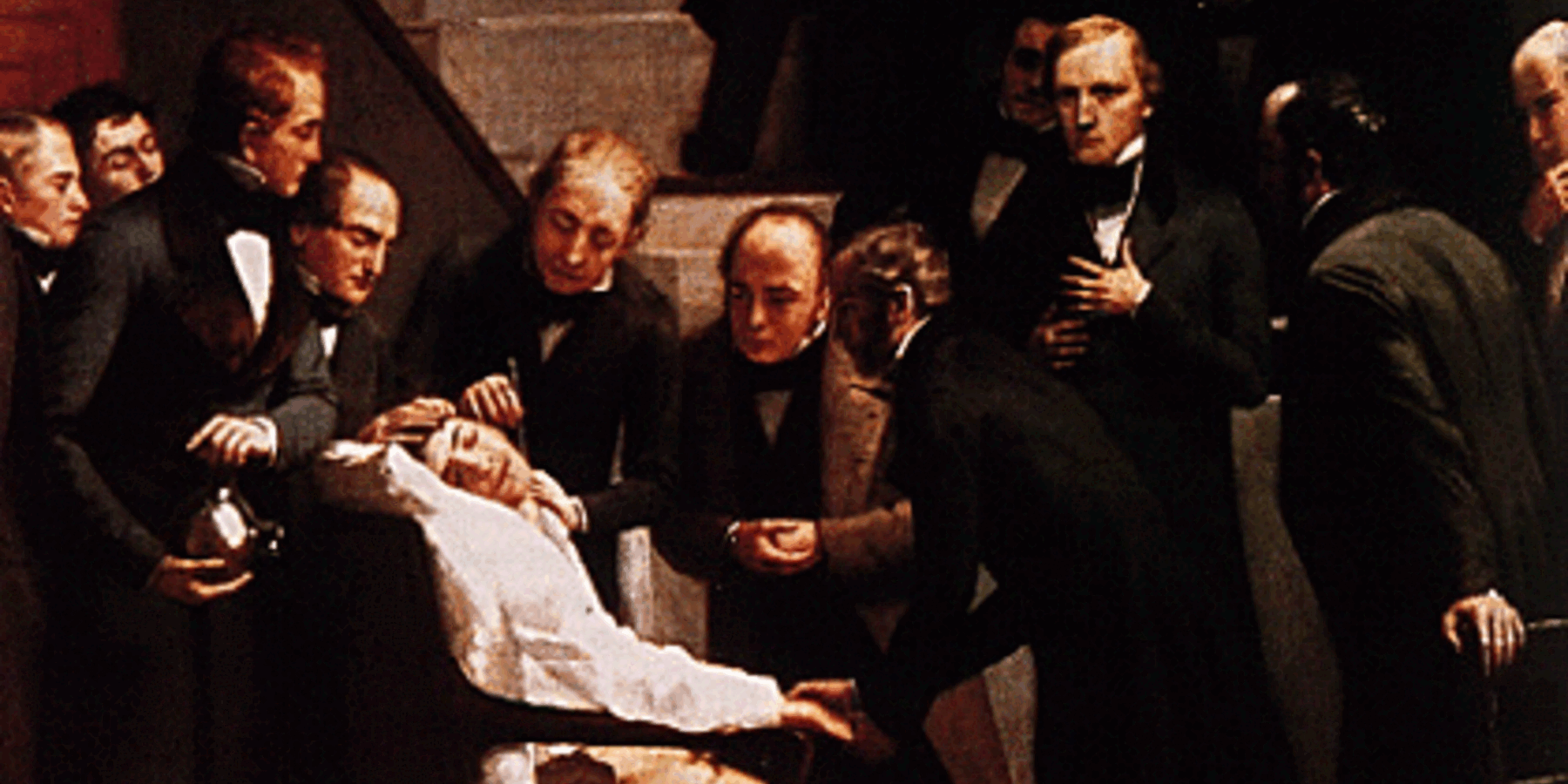 Professor Gallie was succeeded by Professor Robert Janes (1947 – 1957), a thoracic surgeon who became famous for his lung tourniquet. Professors Frederick Kergin (1957 - 1966) and William Drucker (1966 -1972) were next in succession and both were renowned surgical educators. Professor Donald Wilson, a cardiac surgeon, was appointed in 1972 and during his tenure reorganized the Department and appointed a departmental Director of *Postgraduate Education to co-ordinate the growth of the surgical specialties. This would ensure a common, high standard across all residency programs and teaching hospitals. Dr. Wilson also worked with the McLaughlin Foundation to create the R.S. McLaughlin Chair in Surgery in 1978, the first endowed chair of surgery in Canada. Income from this endowment supports both the Chair of the Department and some of our important academic programs.
Professor Bernard Langer, who served as R.S. McLaughlin Professor and Chair from 1982-92, established the principles and guidelines for group practices in an academic setting. This has been successful in protecting time for scholarly activity for our faculty, and in the establishment of academic enrichment funds in hospital specialty divisions to support education and research. Dr. Langer's other major achievement was the creation of our *Surgical Scientist Training Program, which supports residents who wish to step out of their clinical training to undertake two or three years of research training while enrolled in a graduate program leading to a Masters or PhD degree. This has resulted in a large number of our graduates obtaining research trainee awards and grants, helping to lay the foundation for their future careers as independent investigators able to compete successfully for research support.

Professor John Wedge became the next R.S. McLaughlin Professor and Chair, and served from 1992-2002.  Dr. Wedge received his MD from the University of Saskatchewan in 1969, and trained in pediatric orthopaedic surgery.  His research training was performed in the Metabolic Research Laboratory at the Radcliffe Infirmary and the Nuffield Department of Orthopaedic Surgery in Oxford, England, while on a Medical Research Council of Canada Fellowship.  In 1988, Dr. Wedge was recruited from Saskatchewan to the Hospital for Sick Children to be the Head of the Division of Orthopaedic Surgery. In 1995, Dr Wedge also became the Surgeon-in-Chief at the Hospital for Sick Children.  In his clinical practice, Dr Wedge was an international authority on complex hip reconstruction in children.  Dr. Wedge continued to support funding for the Surgeon Scientist Training Program, a somewhat difficult task given some fiscally restrained times.  In addition, he was instrumental in helping to establish the Surgical Skills Centre (SSC) at Mt Sinai Hospital in 1998.  The SSC has become a jewel in the crown of the Department of Surgery, as medical students, residents, fellows and faculty continue to utilize the SSC to acquire procedural skills on state-of-the-art simulation models.  The SSC is one of the only skills laboratories in Canada to be sanctioned by the American College of Surgeons as a Level I Institute of Accredited Education Institutes. 

In 2002, Professor Richard Reznick was appointed as the next R.S. McLaughlin Chair of Surgery.  During his tenure as Chair, Dr. Reznick presided over the appointment of numerous non-clinician scientists to the Department, and the establishment of several new Departmental Chairs.  Research funding grew in the Department of Surgery to over $30 million/year – an amount greater than that received in total by several Universities in Canada!  There were over 30 successfully negotiated practice plans across the various Divisions during this time.  Dr. Reznick re-invigorated the process of faculty recruitment by ensuring that mandatory searches took place for every new position.  Another one of Dr. Reznick's achievements was the establishment of the Toronto Bariatric Surgery collaborative through artful negotiation with the Ministry of Health and Longterm Care.  Prior to the establishment of this collaborative, hundreds of patients traveled to the United States for bariatric surgery at great expense to the Ontario tax payer.  Finally, Dr Reznick is remembered as a luminary in surgical education.  He was instrumental in establishing the Wilson Centre for Education at the Toronto General Hospital, and in helping to develop the Competency Based Curriculum (CBC) in the Division of Orthopaedics.  Dr Reznick left the Department of Surgery in 2010 to become Dean of Medicine at Queen's University.  His departure necessitated the appointment of Dr David Latter, Cardiovascular Surgeon at St Michael's Hospital and Vice Chair of Education in the Department of Surgery, as Interim Chair of the Department of Surgery.  Following an international search led by Dean Catharine Whiteside, Dr James Rutka, Pediatric Neurosurgeon at the Hospital for Sick Children, and Professor within the Division of Neurosurgery, was installed as the next R.S. McLaughlin Chair of Surgery in April 2011.

The spirit of scientific enquiry has resulted in significant contributions by many members of this Department which over the years have, in turn, advanced clinical surgery world-wide. Several noteworthy examples are Dr. William T. Mustard's operation for correction of transposition of the great vessels, Dr. William G. Bigelow's work on myocardial preservation by cold cardioplegia, Dr. William M. Lougheed's pioneering work in cerebrovascular surgery, Dr. Robert Salter's operation for congenital dislocation of the hip and Dr. Gordon Murray's contribution to several areas of surgery, including the introduction of Heparin in vascular surgery and venous disease and the first renal dialysis machine to be applied for haemodialysis for humans in North America. Our faculty have made countless other contributions which are too numerous to mention.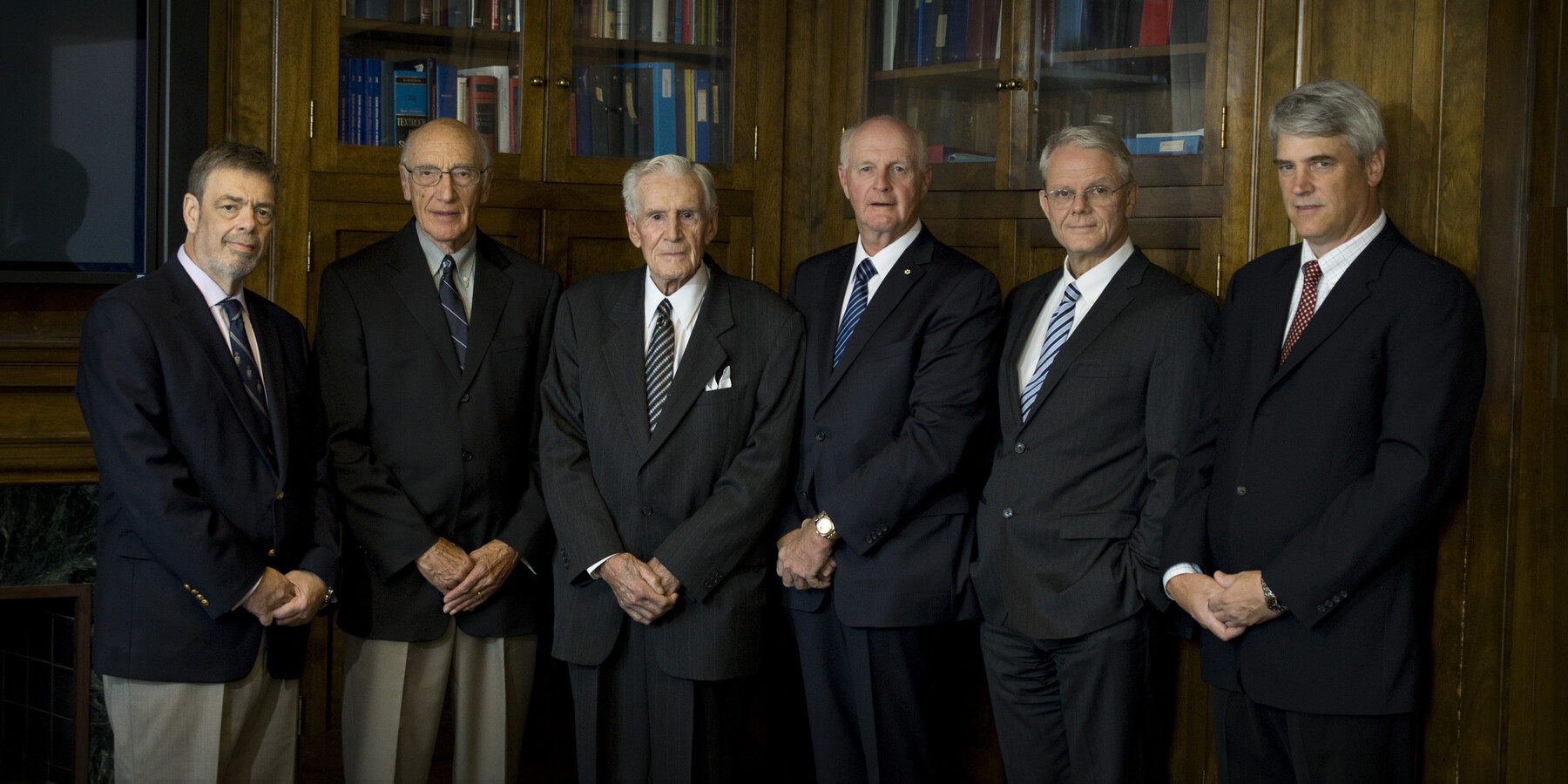 Today the Department has faculty, residents and students in six fully affiliated teaching hospitals and has residents rotating to several community affiliated hospitals. The Department has nine specialty divisions, including Anatomy. In addition to the traditional specialties, there are Royal College Programs in Colorectal Surgery, *Paediatric Surgery and *Critical Care. There is a *Trauma Program at Sunnybrook and Women's College Health Sciences Centre and St. Michael's Hospital and a *Hand Surgery Program based at the University Health Network. *The Multi-Organ Transplant Program, which commenced as a Department of Surgery initiative, has now been elevated to a program at the Faculty level and is based at the University Health Network. 
The Spine Program has been recently initiated through the collaboration of the Divisions of Orthopaedics and Neurosurgery, and has numerous unique facets including shared clinical fellowship positions between institutions
and an annual academic educational event termed "SpineFest". 

There are approximately 260 full-time faculty, 50 part-time faculty, 140 adjunct faculty and 40 research scientists in our Department, making this one of the largest Departments of Surgery on the continent which resides within a single medical school. With our history of innovation, our tradition of excellence in both academic and clinical surgery, and the great talents of our current faculty, residents and students, we feel we are well-poised to meet the challenges of the 21st century. 
James T. Rutka
R.S. McLaughlin Professor and Chair
Department of Surgery, University of Toronto