Message from Chair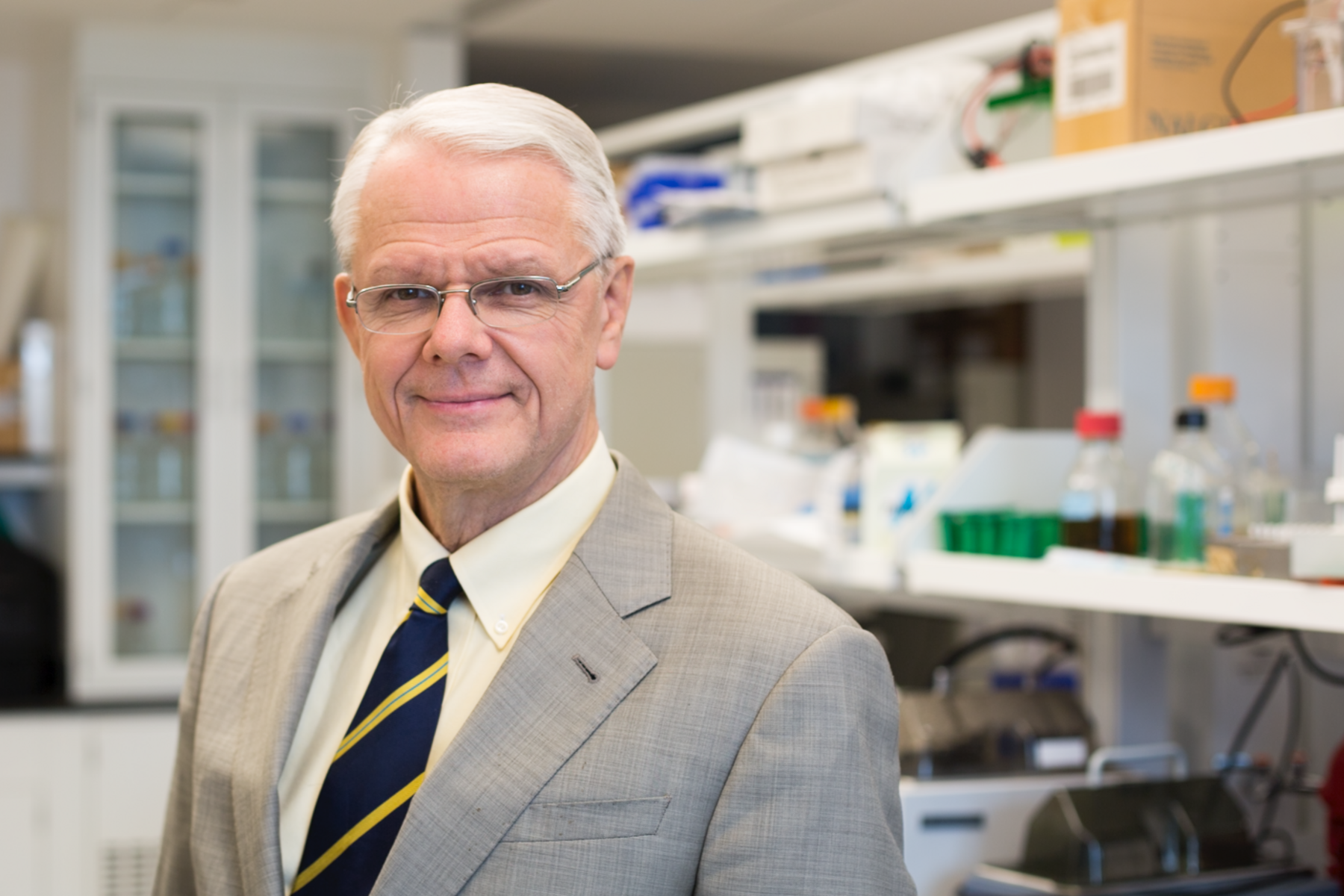 It is a great honour to be re-appointed for another 5 years (2016-2021) as the R.S. McLaughlin Professor and Chair of the Department of Surgery at the University of Toronto.|

The Department of Surgery is a strong network of faculty and learners, and traverses six fully-affiliated hospitals and an expanding number of community-affiliated hospitals. We have approximately 300 full-time faculty, 71 part-time faculty, 163 adjunct faculty and 40 research scientists. We are responsible for surgical teaching of all medical students throughout the four years of our undergraduate curriculum. We oversee eleven residency programs with a total enrolment of approximately 250 trainees. We have an extremely large fellowship program which sees approximately 200 fellows from 15 countries coming each year to learn with our surgeons.

We are a research-intensive University and research is our Department's main mission. We continue to do extremely well and thrive in the research realm averaging $60 M of external funding over the last five years. Our Surgeon Scientist Training Program (SSTP) is a unique element of our research enterprise. This program, which offers our residents the opportunity for graduate training to the masters or doctorate levels, has a yearly enrolment of between 40 and 50 residents. The range of scholarly work has been wide; including formal training in fundamental biology, clinical epidemiology, medical education, business administration and ethics.

On the educational side, the University of Toronto Surgical Skills Centre at Mount Sinai Hospital provides a laboratory setting where basic and complex surgical procedures can be learned and practised. The Centre's continued use by the University community underscores the increasing recognition of the value and need for technical skills training outside the clinical setting. In addition, it serves as a platform for skills related research. Finally we offer a myriad of CME programs and are now hosting over 300 events per year.

My vision for the Department of Surgery, stated quite simply, is to bring us to a stage where we are recognized continentally and internationally as world leader in surgery using the traditional metrics that are applied to such rankings including peer reviewed publications, grant capture, surgical expertise, education and innovation.  To accomplish this task, we will need to focus our efforts on enhancing the curricula of our medical students, residents and fellows; we will continue to recruit and retain the best and brightest faculty; we will need to go forward with raising additional funds for new Chairs, initiatives and programs; and we will need to work diligently within and outside the Toronto Central LHIN to garner the strong international reputation that we so deserve.  Finally, we have placed emphasis on global surgery and outreach, and numerous faculty development programs to broaden our Departmental mission.

I look forward to working together to achieve our goals.
James T. Rutka, MD, PhD
R.S. McLaughlin Professor and Chair    
Department of Surgery
University of Toronto