U of T Entrepreneurship Resources & Programs
Accelerators
U of T Entrepreneurship consists of 10+ accelerators across its 3 campuses.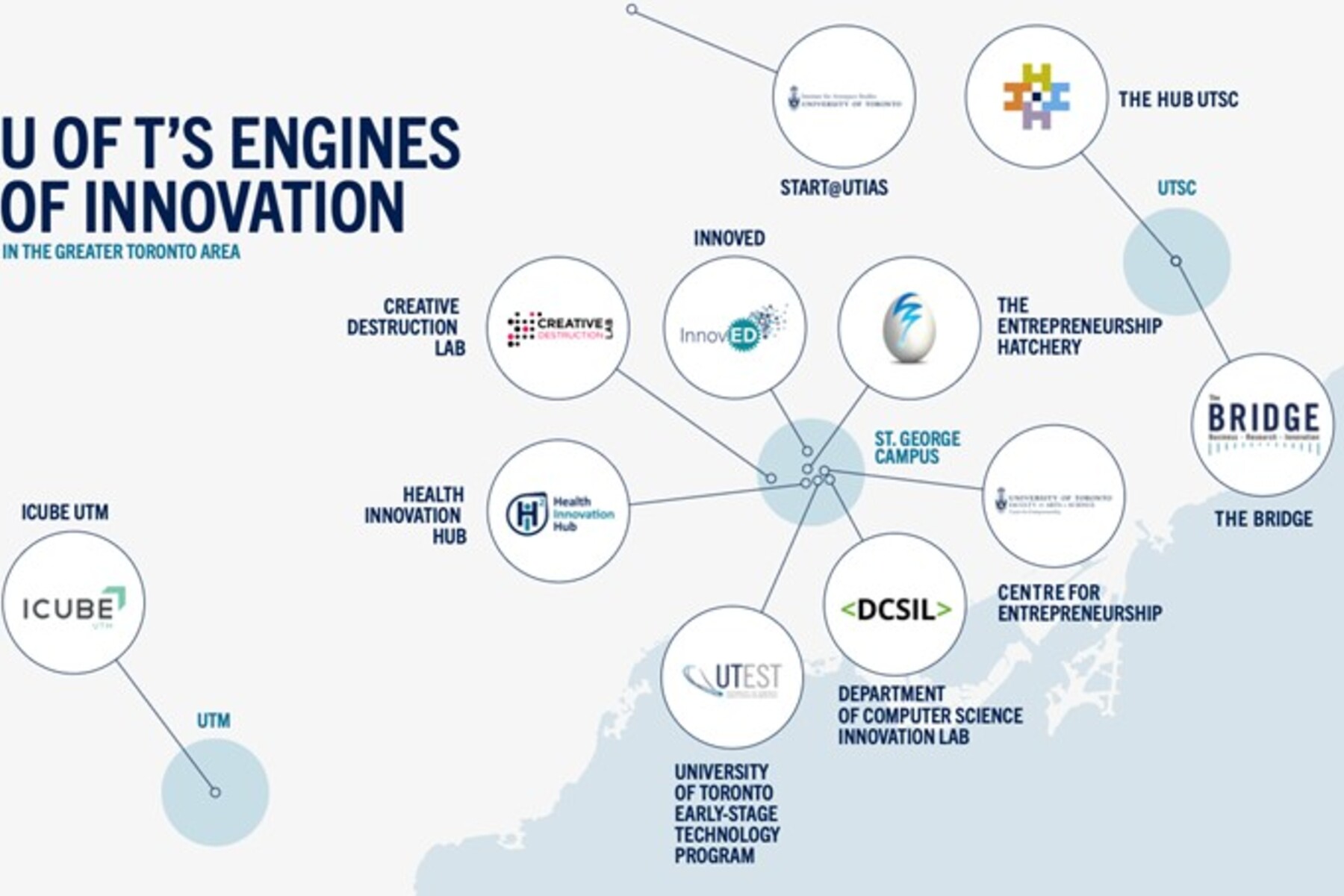 Resources for Startups
U of T Entrepreneurship has complied a list of helpful guides, including resources from external partners and organizations.
Visit the U of T Start-Up Guidebook here.
Other start-up links:
Academic Courses
IP Education Program
The Intellectual Property (IP) Education Program is a free online training program designed to equip you with a broad foundation in protecting and leveraging IP. There are two levels: IP Foundations and IP Strategy and Application.
Learn more about the IP Education Program here.