Gelareh Zadeh becomes first female Chair of the Division of Neurosurgery at the University of Toronto
Neurosurgery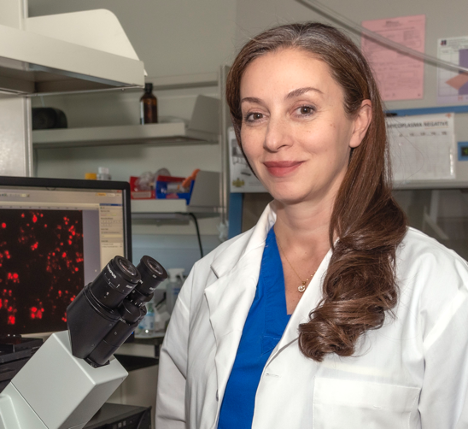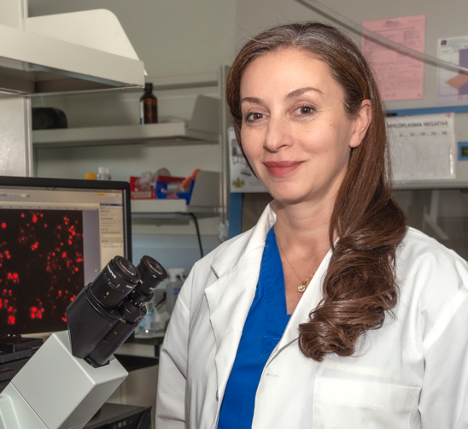 Dr. Gelareh Zadeh, PGME '96, PhD '07 has been appointed to the position of the Dan Family Chair in the Division of Neurosurgery at the University of Toronto, to follow Dr. Andres Lozano who will have completed his 10-year term September 2020.
Dr. Zadeh graduated from Medical School at University of Manitoba and completed her neurosurgery residency and PhD at the University of Toronto. She completed a fellowship at University College London, UK, while also working as a staff neurosurgeon at the historically recognized Queen Square Neurosurgery Department. In 2008, she returned to U of T as a Canadian Institute of Health Research clinician scientist-neurosurgeon at Toronto Western Hospital (TWH).
She is currently a Professor in the Department of Surgery at the U of T, a Senior Scientist at the Princess Margaret Cancer Center, Head of the Division of Neurosurgery at University Health Network (UHN) and Co-Director of the Krembil Brain Institute at UHN. She has an active clinical practice in skull base surgery at TWH and leads several multidisciplinary programs. She holds the Wilkins Family Chair in Neurosurgical Brain Tumor Research and is the Principal Investigator on a number of surgical clinical trials.
Gelareh has an active basic science research laboratory with peer-review grant funding from CIHR, CCSRI, NIH Moonshot, DOD, Brain Tumor Charity UK, Terry Fox Research Institute and Children's Tumor Foundation. She has published her research in numerous high-impact journals such as Nature Medicine, Nature Genetics, Cancer Cell, Cancer Discovery, and Nature Communications. She is the recipient of numerous prestigious research awards including the American Brain Tumor Association Translational Research Award, the American Association of Neurological Surgeons Young Investigator award, and William E. Rawls Prize from the Canadian Cancer Research Society.
Gelareh is a highly respected teacher, educator and mentor as demonstrated by her receipt of national and international teaching awards. She has trained many fellows and graduate students who have gone on to build independent academic neurosurgical and research careers throughout the world. Gelareah has been an advocate for getting more women involved in neurosurgery.
In addition to her leadership experience at UHN, Gelareh is recognized for her leadership in international societies. In the past she has served as Scientific Chair of the Society of Neuro-Oncology, AANS/CNS Section on Tumors, and North American Skull Base Society. She has served as the Chair of the Neuro-Oncology Committee at the World Federation of Neurosurgical Societies, where she organized over 10 international brain tumors courses primarily in developing countries. She is presently the President of the Society of Neuro-oncology, the premiere international society for advancing brain tumor research and clinical care with over 3000 members globally. Most recently, she was appointed as the Editor-in-Chief of Neuro-Oncology Advances, an official journal of the Society of Neuro-Oncology and the European Association of Neuro-Oncology.