Dr. Marcelo Cypel performs first double lung transplant on COVID-19 patient in Canada
Thoracic Surgery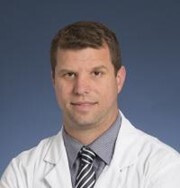 Dr. Marcelo Cypel, Associate Professor of Surgery, Division of Thoracic Surgery and Surgical Director, University Health Network Transplant Program and his team at UHN recently performed Canada's first double lung transplant on a COVID-19 patient whose lungs were severely scarred by the disease. Read more about this story.
Dr. Cypel currently holds the Canada Research Chair in Lung Transplantation for his research on lung perfusion and transplantation. Cypel developed a new technique to improve assessment and provide treatment of donor lungs before they are transplanted into patients with serious lung disease. His research aims to increase the number of donor lungs available to patients with end-stage lung failure and could help lessen shortages of other donor organs.
UHN's Ajmera Transplant Centre is an internationally recognized leader in the fields of transplantation and regenerative medicine. Led by Dr. Shaf Keshajvee, Vice-Chair Innovation, Department of Surgery, and Surgeon-in Chief at UHN, the Toronto Lung Transplant Program is home to many world firsts, including the single and double lung transplants.