Dr. Kazuhiro Yasufuku to Lead Division of Thoracic Surgery at UHN and UofT
Thoracic Surgery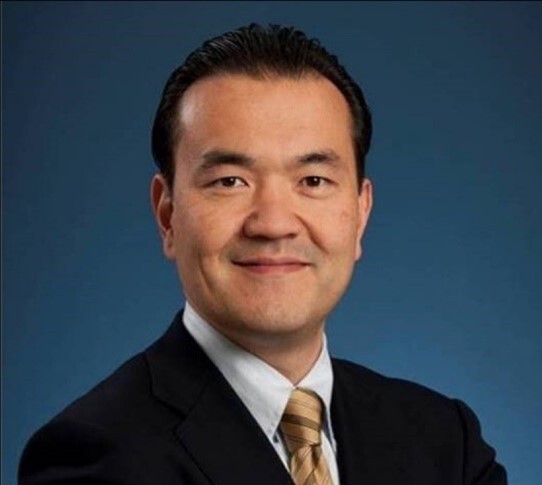 Following a formal international search, the Department of Surgery is pleased to announce the appointment of Dr. Kazuhiro Yasufuku as the Division Head of Thoracic Surgery at University Health Network and Chair of the Division of Thoracic Surgery in the Department of Surgery at the University of Toronto. Dr. Yasufuku will assume these roles effective March 1st, 2021.
The Department would like to sincerely acknowledge and thank Dr. Tom Waddell for his stellar leadership of this division over the last ten years – clearly placing University of Toronto Thoracic Surgery as the leading division of thoracic surgery in the world.
Dr. Yasufuku is a Thoracic Surgeon and Surgical Oncologist in the Sprott Department of Surgery at UHN. He is a Professor in the Department of Surgery at the University of Toronto, having joined the Division of Thoracic Surgery in 2008. Dr. Yasufuku received his MD from Chiba University School of Medicine in Japan in 1992 and completed his PhD at the University of Indiana in 2002, followed by a fellowship in Thoracic Surgery at University of Toronto. He holds the William Coco Chair in Surgical Innovation for Lung Cancer at UHN and currently serves as the Director of the Interventional Thoracic Surgery Program, Director of Endoscopy and Deputy Head of Surgical Oncology at UHN.
Dr. Yasufuku is internationally recognized as a leader in the field of minimally invasive diagnostics and therapeutics for thoracic malignancy. His clinical interests include early diagnosis and staging of lung cancer and minimally invasive and ultra-minimally invasive surgery. He leads the Thoracic Robotic Surgery Program at UHN. He has numerous ongoing clinical trials looking at the application of new technology in Thoracic Surgery and Interventional Pulmonology.
He is a Scientist at the Latner Thoracic Surgery Research Laboratory, Toronto General Hospital Research Institute and Affiliated Faculty of Guided Therapeutics at the Techna Institute. His research interests include development of new technology in early diagnosis and ultra-minimally invasive thoracic surgery, translational research in thoracic image guided therapeutics, nanotechnology enabled image guided intervention for lung cancer, and molecular profiling of advanced stage lung cancer by minimally invasive procedures.
Dr. Yasufuku is very active in International Societies related to Thoracic Surgery and Interventional Pulmonology. He is also Associate Editor for the Journal of Bronchology and Interventional Pulmonology, Associate Editor for Respiration and the Editor in Chief for the World Association for Bronchology and Interventional Pulmonology Newsletter.