Bleeding Blue: Reflections on My Time at U of T
Cardiac Surgery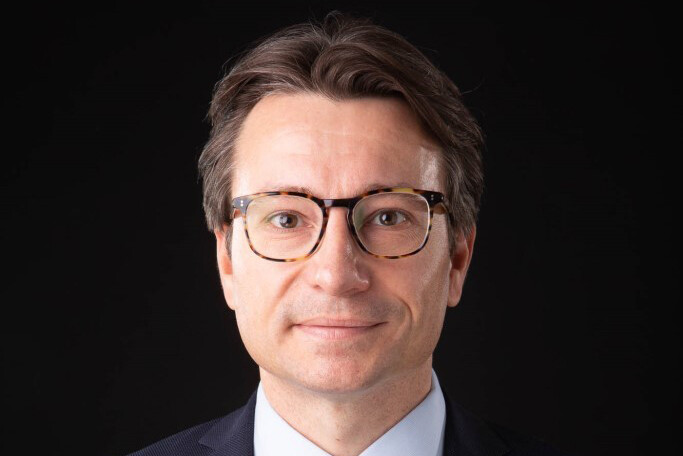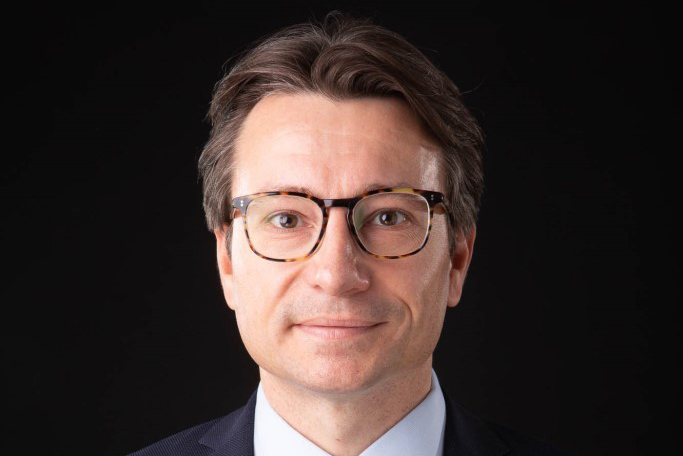 I was fortunate to be exposed to some of the world's best cardiologists and cardiac surgeons at a very formative stage of my career. There is no question that these early experiences shaped my career as an academic cardiac surgeon.
As a first-year medical student at the University of Toronto, I was assigned to the Wightman Academy and had most of my clinical educational sessions at the Toronto General Hospital (TGH). I still remember Dr. Thomas Parker (PGME '88) trying to show us how to assess the jugular venous pressure with a flashlight. We thought he was crazy until — with time — we could also see it. After making countless rounds with the cardiologists, and seeing how they respected cardiac surgeons, I thought I should see what cardiac surgery was about.
I approached Dr. Christopher Feindel (PGME '85), the program director, and asked if I could observe him in surgery. It took a while to make it happen. I would hang around his office and pester his administrative assistant, Mandy, almost daily. We finally made a date to observe a surgery. I waited for him one very early morning and he forgot me! After a couple of hours, someone remembered to come and get me. And so — eventually — I got into an operating room to watch an open-heart surgery for the first time.
Dr. Anthony Ralph-Edwards (BSc '81, PGME '96) was assisting him and I recall Dr. Ralph-Edwards pointing down and indicating that the beating organ I was staring at was indeed the heart. Everyone laughed at the awestruck expression on my face. Dr. Feindel was my new hero in life. He did three cases that day, made it all look so easy, and then raced out to play competitive squash. Let's just say that my interactions with Dr. Feindel continued over many years, and it is no coincidence that my first-born son Bennett's middle name is "Christopher".
I decided that cardiac surgery was my destination.
I read everything I could about heart surgery and the surgeons that shaped the profession. I went to the Texas Heart Institute to meet Dr. Denton Cooley — and even scrubbed in on one of his cases. Not long after, I happened to be on the ward at Toronto General Hospital (TGH) reading the chart of a patient I was following who needed complex cardiac surgery. Dr. Tirone David suddenly appeared, as he was scheduled to perform the procedure. I was nervous, but asked him if he would allow me to observe him operating on this patient. He paused and said, "it would be my pleasure." The surgery was incredible and the results were even better. I watched our patient's remarkable recovery and new quality of life. I would observe Dr. David in action on many occasions after that case. Now that I am a surgeon myself, I will never understand how he tolerated me perched over his shoulder during that operation.
Not long after that, I was introduced to the rich academic history and activities of cardiac surgery in Toronto. I even met Dr. Bill Bigelow as a medical student! I started doing some research with the cardiac surgeons in training, an equally impressive and talented group.
At that time, Dr. Vivek Rao (MD '92, PhD '98, PGME '00), Dr. Gideon Cohen (PGME '92), and Dr. Michael Borger (PhD '01, PGME '02) were all doing PhD training in Dr. Richard Weisel's laboratory. I interacted with them frequently and became even more inspired to be an academic surgeon. Dr. Terrence Yau (MSc '94, PGME '98) had already completed his research years with Dr. Weisel, and he was chief resident at Sunnybrook Health Sciences Centre (SHSC). He mentored me on one of my first clinical papers and showed me how to make a research poster, which I later presented at the Canadian Cardiovascular Congress. With time, I finally got to meet Dr. Weisel. I was fascinated by his academic work and his ability to shape academic careers and mentor people. I dreamed of doing a PhD under his supervision and joining the pedigree of so many leaders in the field.
I decided that clinical and academic training in Toronto was the best in the world. The program only accepted one student per year and there were many exceptional applicants. In a twist of fate, the year I applied they accepted two students to the program — me and Dr. Mark Peterson (PhD '05, PGME '05, '06).
My residency training and PhD graduate studies in the Surgeon Scientist Training Program at the University of Toronto were equally exhausting and thrilling. I learned so much and developed a skill set that will be leveraged for my entire career. The training was exceptional. Only after a clinical fellowship, and now training my own residents clinically and academically, can I really appreciate what is so special at U of T. It is innovative, it is excellent and it is world class. It has history, exceptional leadership and vision.
There are countless memories from my training that are far too numerous to document in this alumni reflection. In my early years as a resident, I was stationed at SHSC and really enjoyed my time with Dr. Bernard Goldman (MD '60, BSc '62). Dr. Gopal Bhatnagar (PGME '94, '95) was junior staff at that time and was really fun to work with. Dr. Steve Fremes (MD '79, MSc '85, PGME '89), who I admired greatly for his precision in both clinical and academic pursuits, and I still correspond regularly today. Dr. Cohen was my senior resident and took good care of me in those first years.
After my junior years, I completed my PhD under Dr. Weisel and Dr. Ren-Ke Li (PhD '93). This was an exceptional experience that allowed me to travel the world and meet leaders in the field. My partner in the lab was Dr. Subodh Verma (PGME '06). He was a genius in academic research. He transformed the research environment around him and was the most productive resident in Toronto's history. He mentored me and we became close friends. This continues today. It is interesting how much other trainees can influence you. This is also a strength of U of T. The influx of clinical fellows from around the world creates a lasting network of professional colleagues. I learned a great deal from many international fellows, such as Dr. Piroze Davierwala (PGME '04). Dr. Davierwala is now a star surgeon at the Leipzig Heart Center in Germany. He works under the leadership of international superstar Dr. Borger. All roads lead to back to U of T.
In my later years, I rotated at St. Michael's Hospital and really started to learn how to be a technician. Training with Dr. Daniel Bonneau (PGME '82) was transformative for me. I started to become a surgeon with his guidance. Dr. David Latter also was an outstanding teacher and role model. I really appreciated my time with him. Dr. Yves LeClerc (PGME '84) showed me how to operate with grace and ease. He had a mysterious talent for technical surgery that was perhaps underappreciated.
When I finished my training at U of T an opportunity came up for an academic surgeon position in Calgary. Not everyone was enthusiastic about Calgary — Dr. David, however, recognized it as a good opportunity. The idea of going elsewhere and bringing the strengths of Toronto to a new environment was appealing to me. Maybe I could have more impact in my career by helping to build a new program.
I left and pursued a clinical fellowship with Dr. Pat McCarthy at Northwestern University. This blossomed from a connection I made with him while a visiting professor in Toronto. Dr. Cohen had worked with Dr. McCarthy at the Cleveland Clinic and so he was particularly charmed by U of T trainees. Dr. McCarthy and I collaborated on a research project and developed a relationship while I was in training. Importantly, the Chicago program at Northwestern was rapidly developing under Dr. McCarthy's recent arrival from the Cleveland Clinic. It proved to be a fantastic opportunity to learn about program development and leadership.
I then started my career in Calgary. Dr. Andrew Maitland (PGME '85) was a U of T alumnus and the Chief of Cardiac Surgery at the Alberta Health Services. I started in 2007 and I built a translational research program from a blueprint of a building that had not yet been completed. I brought the U of T academic tradition to a new group of surgeons. I was productive in my lab and clinically obtained good results. With time, I advanced in the ranks and became a full Professor.
Recently, I was appointed Head, Department of Cardiac Sciences and Director, Libin Cardiovascular Institute. I am now responsible for clinical cardiovascular services, research and educational programs in our health region of over 2 million people, leading 80 cardiologists and 12 cardiac surgeons with more than 1,600 additional staff. I obtained leadership training at Harvard University in preparation for my new role. I still maintain an active clinical practice as a surgeon specializing in bicuspid aortic valve disease and I continue to direct my translational research program and train graduate students.
I remain a proud alumnus of the University of Toronto Surgery program. I still bleed blue.
Paul W.M. Fedak (BSc '94, MD '98, PhD '04, PGME '06), FRCSC FAHA
Head, Department of Cardiac Sciences
Director, Libin Cardiovascular Institute
Professor, Cumming School of Medicine, University of Calgary
Merck Chair in Cardiovascular Research
Excerpted from U of T Division of Cardiac Surgery Newsletter, Spring 2020 | Volume 1, Issue 2.