Message from the Co-Directors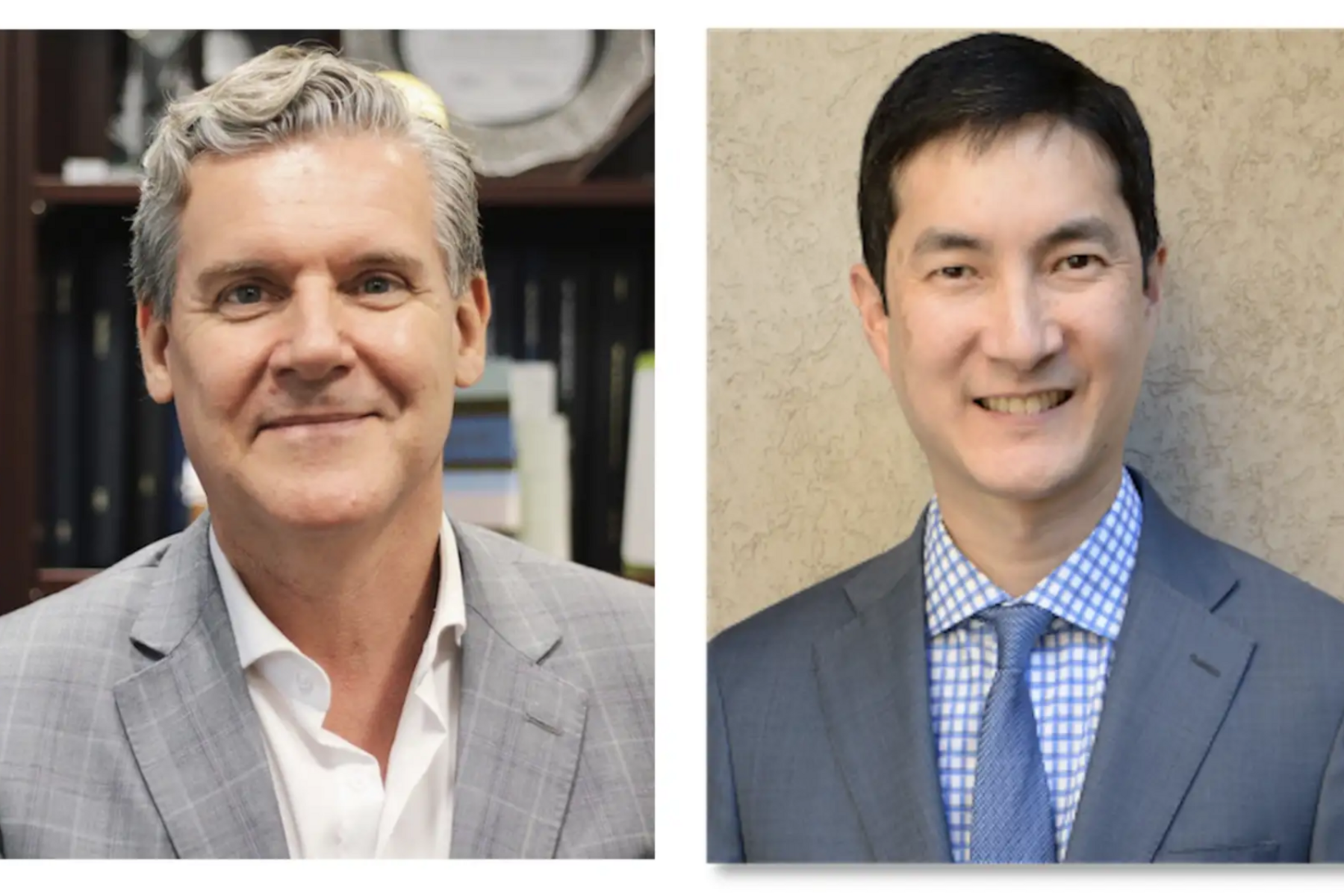 Colleagues,
As we gradually emerge out of the over two year COVID 19 pandemic, we continue to conduct our academic, research and clinical activities in earnest, either online or in hybrid format. During our current academic calendar year of 2021/2022, the U of T Spine Program has been dynamic in fostering citywide collaborations within the university and the affiliated hospitals while taking the lead in several key regional, national, and international initiatives. Our Program has grown a respected academic footprint locally, nationally, and globally.  Collaboration and  inter-professional, and inter- disciplinary knowledge exchange remain the key element to our success.
On June 13th, The U of T Spine Program celebrates its 14th Annual Spine Academic Day "SpineFEST." At this time of the year, we congregate to highlight our spinal community's accomplishments and disseminate recent clinical and scientific advances. As the restrictive public health measures have been lightened, SpineFEST will be held as a hybrid event this time. We are pleased to have Dr. Lawrence Lenke, Professor of Orthopaedic and Neurological Surgery at Colombia University in New York City, visit us to provide our keynote address at the Tator-Hall Lecture during SpineFEST meeting on Monday June 13th. Professor Lenke is a world leader in spinal deformity in both adult and pediatric patient populations.  We look forward to sharing his remarkable lifelong knowledge in the optimization of outcomes and safety in pediatric and adult spinal deformity surgery. Please join us in welcoming Professor Lenke to SpineFEST 2022!
The New Faculty talk will be presented by Dr. Christopher Nielsen, who will discuss the training of the next generation of spine surgeons. We welcome Dr. Nielsen to our Program's faculty board and wish him a continued success. The talk will be followed by interesting and complex spine deformity cases presented by our citywide spine fellows. The meeting will continue to highlight research from faculty and trainee.   Outstanding research from both clinical and basic science perspectives will be presented by our invited trainees and winners of our Best Abstract Awards. SpineFEST this year received around 30 excellent scientific abstracts, most of which have been presented online on (☞ VoiceThread). All participants are welcome to interact online with the trainees until end of June 13th.
Recent activities have leveraged our education platform to help create and support a national spine surgery fellowship training curriculum for cognitive and procedural competencies. Building on this, our program, over many years, has established and enhanced Neurosurgery and Orthopaedic Surgery spinal training opportunities between Toronto Academic Health Sciences Network (TAHSN) teaching hospitals: Toronto Western Hospital (TWH-UHN); Sunnybrook Health Sciences Centre (SHSC); Saint Michael's Hospital (SMH); and Hospital for Sick Children (HSC). We have built a top-tier academic hub that attracts 12-15 national and international clinical fellows and many additional visiting surgeons each year. Over the past several years, our program continues to offer both a one-year core fellowship training experience and a two-year fellowship program with a first-year comprehensive spine training experience followed by a second year focused on advanced subspecialty exposure. While the fellowships are primarily focused at one of the TAHSN hospitals, great options exist for a citywide experience. Many thanks to Drs. Albert Yee, Michael Fehlings, Stephen Lewis, Eric Massicotte, Joel Finkelstein, Howard Ginsberg, Henry Ahn, and Reinhard Zeller for their valued help in shaping our citywide fellowship training opportunities. Building on our national fellowship curriculum, our Program also continues with the surgical case-log for our citywide spine fellows with around 9000 cases and procedures recorded. We thank Drs. Jeremie Larouche and Tony Bateman, and Ms. Nadia Jaber for creating a successful case-log program for our citywide fellows.
We are excited to formally announce that our continued efforts to promote Spine Surgery as a distinct recognized discipline at the Royal College have been successful. An application to establish a RCPSC Area of Focused Competence (AFC) Diploma for Spine Surgery, which was submitted through the Canadian Spine Society (CSS) and in conjunction with five other Canadian universities including U of T, has been approved through the Royal College Committee on Specialty Education. We look forward to our continued planned work with the CSS and the RCPSC in developing the certifying standards and in-training portfolio.  Thanks to Drs. Albert Yee, Jeremie Larouche, Michael Fehlings, Scott Paquette, Hamilton Hall and Ms. Nadia Jaber for taking the lead in engaging our national society, several university spine programs, and fellowship directors across Canada in this initiative.  Several members in our Program Education Subcommittee have expressed keen interest in being involved as the initiative develops; a terrific opportunity for our Program to continue developing materials that will shape the future of spine surgical education in Canada.  It will provide a valued competence-based model for our international community of surgical educators as well.
This year as in the past, we launched our academic calendar of events with a welcome dinner for our incoming fellows. This past year, with public health measures being in practice we organized the dinner meeting as a hybrid event to continue providing an update on our citywide research opportunities. Thanks to Drs. Carlo Ammendolia and Karl Zabjek for keeping us updated on the progress of spine research in Toronto.  We featured outstanding research projects being conducted by our graduate students, residents, fellows, and scientists.
Dr. Stephen Lewis continued an annual tradition of chairing a citywide fellow surgical skills course, introducing advanced anatomy of the spine with fellows performing anterior and posterior surgical approaches as well as spinal instrumentation. Over the past several years, Dr. Lewis extended this course to include advanced complex procedures including deformity osteotomy, minimally invasive surgery, and trauma techniques. The course encompasses a combination of wet lab with image guidance technology, and faculty lectures with case-based discussions throughout the day. Last year, the course took place in November after being rescheduled upon cancelation made due to the third wave of Covid 19 back in May. Many thanks to our industry partners: Medtronic, Stryker, De Puy Synthes, and Zimmer Biomet for their continued support of the course.
This past year we continued to complement the residents' surgical training with our Royal College Mock Oral course prepping trainees on fellowship level spine cases and treatment. The course is Co-Chaired by Drs. Fehlings and Yee and supported by a number of faculty. On March 7h the course was facilitated virtually via Zoom® and assisted with breakout rooms.  Our citywide spine fellows took a key leadership role in teaching the senior residents and organizing a selection of representative case scenarios in Royal College examination format. The residents also benefited from valuable tips and pearls in addition to updated literature reviews on several spine disorders provided by fellows and staff. We thank our citywide fellows Drs. James Wu, Hasaan Chaudhry, Nader Hejrati, Karlo Pedro, Johann Hofereiter, and Martin Gagiliardi for taking the lead in teaching our residents. Also, many thanks to our faculty members Drs. Chris Witiw, Chris Nielsen, Joel Finkelstein, Jeremie Larouche, and our alumnus Dr. Simon Harris for their invaluable input and guidance throughout the training.
With the challenges imposed by the prolonged pandemic restrictions, our Program has been keen on bringing together citywide surgeons and trainees in multiple virtual activities. The citywide Fellow Journal Club continued to be held several times a year.  We discussed multiple hot off the press spine articles and featured a number of relevant cases. Many thanks to Drs. Fehlings and TWH team for hosting journal club on the perioperative management & optimization of spine patients, and to Drs. Jeff Wilson and Albert Yee and the SMH and SHSC teams for hosting a journal club on the latest research papers on disc herniation surgery.
The Program invites several world-renowned Professors each year to a Hospital-Based Visiting Professorship. A few previously scheduled lectures have been postponed to resume when the pandemic restrictions are lifted and larger in-person meetings are permitted. Meanwhile, our Program, jointly with the Division of Orthopaedic Surgery hosted a virtual Visiting Professorship on January 28th featuring Dr. Scott Paquette from Division of Neurosurgery and Orthopedic Surgery at the University of British Colombia who provided a lecture on the evolution of spine surgical education in Canada. Following the lecture, we enjoyed Dr. Paquette's wonderful case-based discussion with our citywide fellows who presented a number of interesting and rather complex spine cases. As the pandemic and related public health restrictions has eased up, we are delighted to resume our hospital-based visiting professorship in person this summer, on August 22nd, featuring Dr. Dror Ovadia from the Pediatric Orthopaedic Department at the Dana Dwek Children's Hospital in Tell-Aviv, Israel.  His lecture will focus on treating severe scoliosis without 3 Column Osteotomy. The Tator-Turnbull Spinal Cord Injury Symposium was also held virtually last October 29th. This event is hosted jointly with the TWH Spinal Cord Injury Program and the Collaborative Program in Neuroscience. The event continues every year to pay tribute to the enormous contribution of Dr. Charles Tator and Ms. Barbara Turnbull in driving advances and advocacy in SCI research. It was delightful to have had Drs. Greqoire Courtine and Jocelyne Bloch as our keynote note speakers who provided a joint presentation about their quite impressive discoveries of spinal cord gateways in restoring neurological functions.  This fall, on October 21st, we look forward to featuring Professor Michael Sofroniew whose research focuses on cell biology of the response to injury in the adult central nervous system.
We want to take this moment and celebrate the graduation of our 2021/2022 citywide spine fellows who will be completing their fellowship training in July this year. Congratulations to Drs. Johann Hofereiter, Martin Gagliardi, Nader Hejrati, Ohad Einav, Karlo Pedro, Sho Akahori, Nasser Alenezi, Hasaan Chaudhry, Doron Edelman, James Wu, Carlo Iorio (who will continue training for a second year of subspecialty), and Muhammad Jalil (who will be graduating in December). We acknowledge their relentless efforts and dedication in completing advanced fellowship training during this challenging year. We wish them all the best for a successful and rewarding professional career. We look forward to their continued future engagement in our Program's activities as valued alumni members. We also would like to extend our warmest congratulations to Dr. Joel Finkelstein on becoming a full professor; a well-deserved promotion for many years of dedication and excellent achievements in spine surgical training, education, and research.
On a final note, we want to extend our appreciation to the University of Toronto Department of Surgery Spine Program Council, administrative staff, educators, and trainees for the continued dedication and professionalism in making this past academic calendar a notable success. We wish to recognize the support from the U of T Department of Surgery and Divisions of Neurosurgery and Orthopedic Surgery.  Special thanks to Dr. James Rutka who over the last 10 years has been steadfast in his support of multidisciplinary spine care and academia within the Department and the University.   As he completes his term as our University Departmental RS McLaughlin Professor and Chair, we welcome and look forward to working closely with the incoming Chair Dr. Carol Swallow.  Alongside Drs. Peter Ferguson and Gelerah Zadeh, we are fortunate to benefit from very strong Departmental and Divisional support.  We also would like to thank all our long-standing industry partners, Medtronic, Zimmer Biomet, De Puy Synthes and Stryker for their continued support over many years and particularly during the past two years. We also thank Cerapedics and Anchor Orthopedics for their support to SpineFEST and to other Program educational activities occurring this year. Many thanks to our Program members; we are privileged to benefit from their diverse and specialized knowledge. Special thanks to Ms. Nadia Jaber, our Program Manager, for her outstanding expertise and valued information and communication technology skills.  She has and remains invaluable towards moving forward our collaborative agenda and virtual academic activities during this evolving time.
Sincerely,
Michael Fehlings & Albert Yee, Co-Directors
June 13, 2022