Assistant Professor | Surgeon- Teacher
Negar Ahmadi
Thoracic Surgery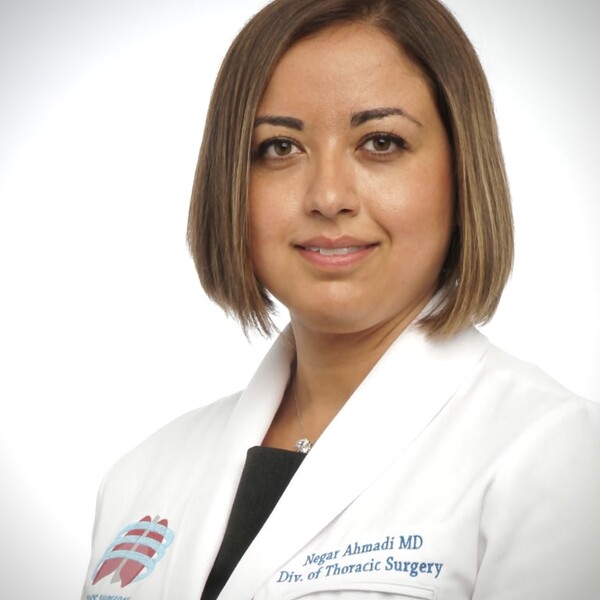 Location
Michael Garron Hospital
Research Interests
Dr. Ahmadi has a particular research interest in population health and improving surgical outcomes in thoracic patients.
Dr. Ahmadi is a Thoracic and Foregut surgeon at Michael Garron Hospital. Her primary focus is all diseases of the chest, with a particular interest in lung cancer, esophageal cancer, and benign esophageal diseases.
Dr. Ahmadi obtained her medical school degree at University of Toronto and completed her General Surgery residency at University of Ottawa. During residency, she attended Harvard University and obtained a Master of Public Health and Epidemiology.
After general surgery training, Dr. Ahmadi completed fellowship in Thoracic Surgery at McMaster University. She pursued advance fellowship training in minimally invasive thoracic surgery at Brigham and Women's Hospital in Boston before returning to Canada.