Gelareh Zadeh
Neurosurgery
MD, PhD, FRCSC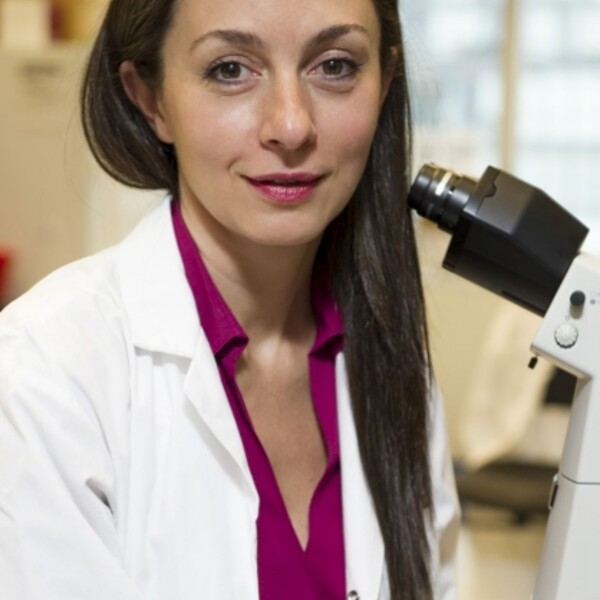 Location
University Health Network - TWH
Address
399 Bathurst St, West Wing, 4-439, Toronto, Ontario Canada M5T 2S8
Dr Gelareh Zadeh is a Professor at the Department of Surgery University of Toronto. She is a Neurosurgeon-Scientist at Toronto Western Hospital, University Health Network. She was most recently appointed as the Wilkins Family Chair in Brain Tumor Research.
Her clinical practice focuses on Skull Base Neuro-oncology, with dedicated general brain tumour clinic and many multidisciplinary clinics that she has established and is actively involved with such as skull base, pituitary, brain metastases, gamma knife and neurofibromatosis clinic. She is actively involved with and is dedicated to the goal of advancing surgical clinical trials.
Her research laboratory is focused on studying the molecular mechanisms of glioma angiogenesis and molecular regulators of tumour metabolism. Specifically investigating the role of bone marrow derived cells in supporting tumour vasculature in gliomas and how differentiation into macrophage and microglia population plays a role in escape mechanisms of evading anti-angiogenic therapy. A second focus of the laboratory, on tumour metabolism, explores the interplay between altered metabolism in response to anti-angiogenic therapy. She also has a translational program, dedicated to establishing the genomic landscape of menigniomas and schwannomas. Her laboratory is funded through peer-reviewed grants from a number of agencies such as CIHR, Terry Fox New Investigator grant, CCSRI, CRS, BrainChild and others.
She is a scientist at Labatts Brain Tumor Research at Sick Kids Research Institute and Macfeeters-Hamilton Neuro-oncology Centre at Ontario Cancer Institute. She is active in many local, national and international committees in the field of neuro-oncology. She is the director of the UHN brain tumor bank and co-director of the University of Toronto Brain Tumor Bank. Together with Dr Vera Bril she is the co-Director of the UHN Elizabeth Raab Neurofibromatosis Program. She is the Chair of Academic Affairs for Division of Neurosurgery at University of Toronto. She has served as the scientific co-chair of Society of Neuro-oncology for two years (2014 and 2015), she is currently the Secretary/Treasurer of Society of Neuro-oncology (2016 & 17) and Chairof Neuro-oncology Committee at the World Federation of Neurological Surgeons (2013-17). She is the co-chair and founder of the consortium on meningiomas, in collaboration with Society of Neuro-oncology.