Race with Steph in Support of Dr. Robin McLeod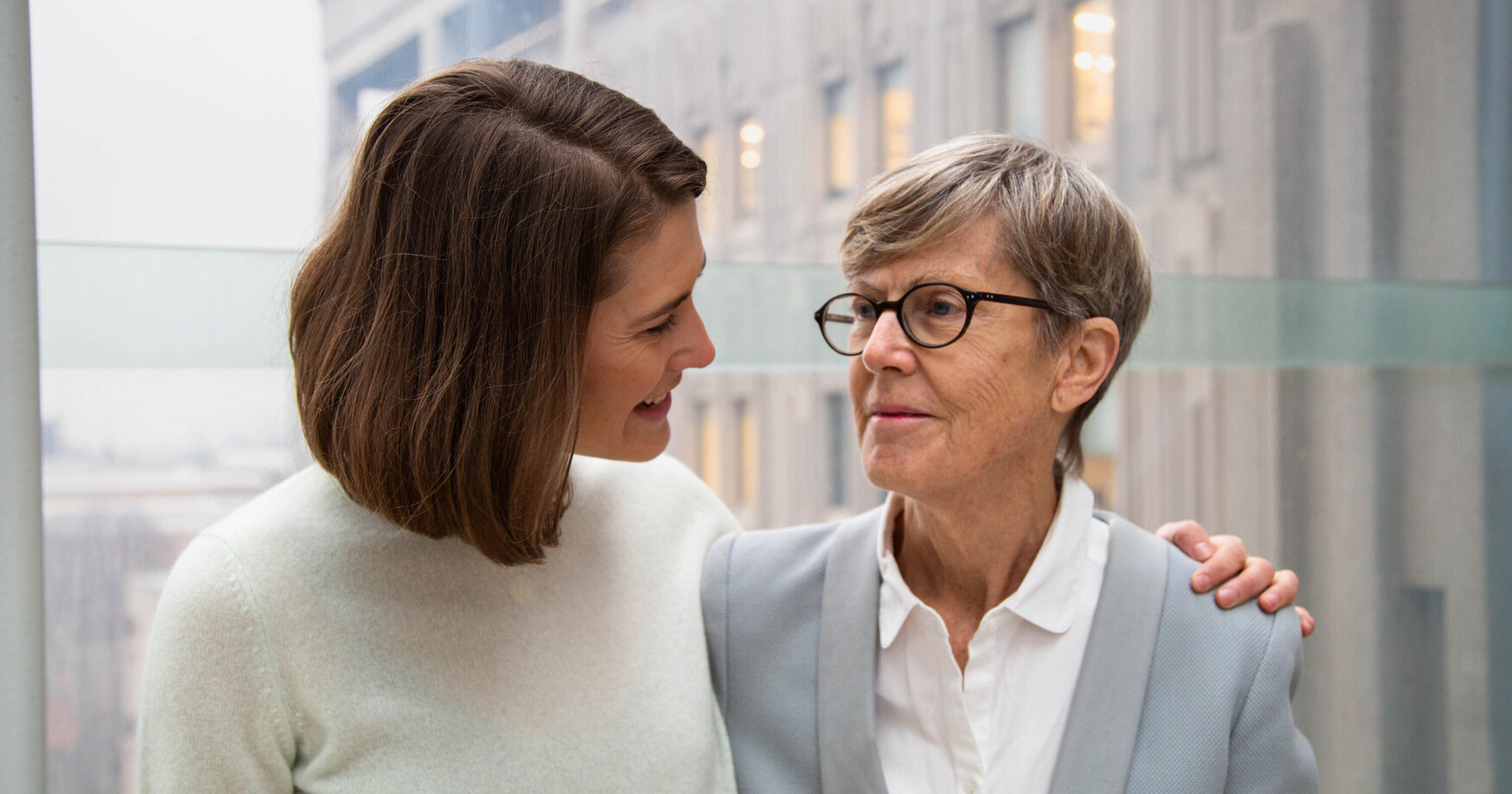 This summer, Stephanie Fauquier will be swimming, cycling and running more than 500 kms in ten triathlons across Canada — raising funds and awareness of Alzheimer's disease in honour of her mother, our very own Dr. Robin McLeod.

Dr. McLeod is a distinguished U of T alumna (General Surgery '81) who, as a long-time faculty member and leader, will be familiar to many in our Department of Surgery community. A globally-renowned clinical surgeon, teacher and investigator, Robin is an inspiring colleague and role model. Her strength of character and clear-eyed vision for quality improvement has driven her enormous impact on the practice of surgery in Canada.
 
Two years ago, Robin was diagnosed with Alzheimer's disease — becoming one of more than 747,000 Canadians, and millions more around the world, who are living with this condition and other forms of dementia.
 
Steph was inspired to take action after fully witnessing and feeling the struggles and challenges of both people living with Alzheimer's and their family and friends.

Through her amazing feat of athletic prowess, grit and determination, Steph will raise awareness and funds for Alzheimer's disease research through U of T's Tanz Centre for Research in Neurodegenerative Diseases.  
 
I invite you to read more about Robin, Steph and how you can support her campaign. I hope you will consider joining me in making a gift in support of Race with Steph to celebrate the legacy of our wonderful colleague Dr. Robin McLeod in this meaningful way.
 
Sincerely,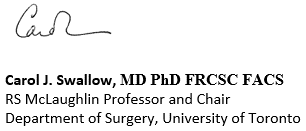 More about Dr. Robin McLeod
 
Dr. Robin McLeod received a B.Sc. and MD from the University of Alberta. Following this, she completed training in General Surgery at the University of Toronto, Colorectal Surgery at the Cleveland Clinic, as well as training in clinical epidemiology at McMaster University before joining the faculty at the University of Toronto in 1985.

She is a Fellow of the Royal College of Physicians and Surgeons of Canada, a Fellow of the American College of Surgeons and a fellow ad hominem of the Royal College of Surgeons of Edinburgh, as well as a Diplomate of the American Board of Surgery and the American Board of Colorectal Surgery. Dr. McLeod is a Professor in the Departments of Surgery and Health Policy Management and Evaluation at the University of Toronto. She is the past president of the Canadian Association of General Surgeons, a former regent of the American College of Surgeons and past president of the American Surgical Association. Dr. McLeod also served as the Surgical Lead of the Quality Improvement and Knowledge Transfer Program in the Surgical Oncology Program, and later took on the major portfolio of Vice-President of Clinical Programs & Quality Initiatives at Cancer Care Ontario.
 
Dr. McLeod's clinical and research interests include colorectal cancer, IBD and evidence-based medicine. She has led several multicentre Canadian clinical trials in colorectal surgery and has authored over 200 peer reviewed articles and 40 book chapters. Dr. McLeod was also the Chair of the Steering Committee for Evidence Based Reviews in Surgery, an internet journal club jointly sponsored by the Canadian Association of General Surgeons & American College of Surgeons. Dr. McLeod held the Angelo and Alfredo De Gasperis Families Chair in Colorectal Cancer and IBD Research. She was awarded the Order of Canada by her Excellency the Right Honourable Governor Mary Simon in 2019.