U of T's Dr. Lee Errett receives Chinese Government 2021 Friendship Award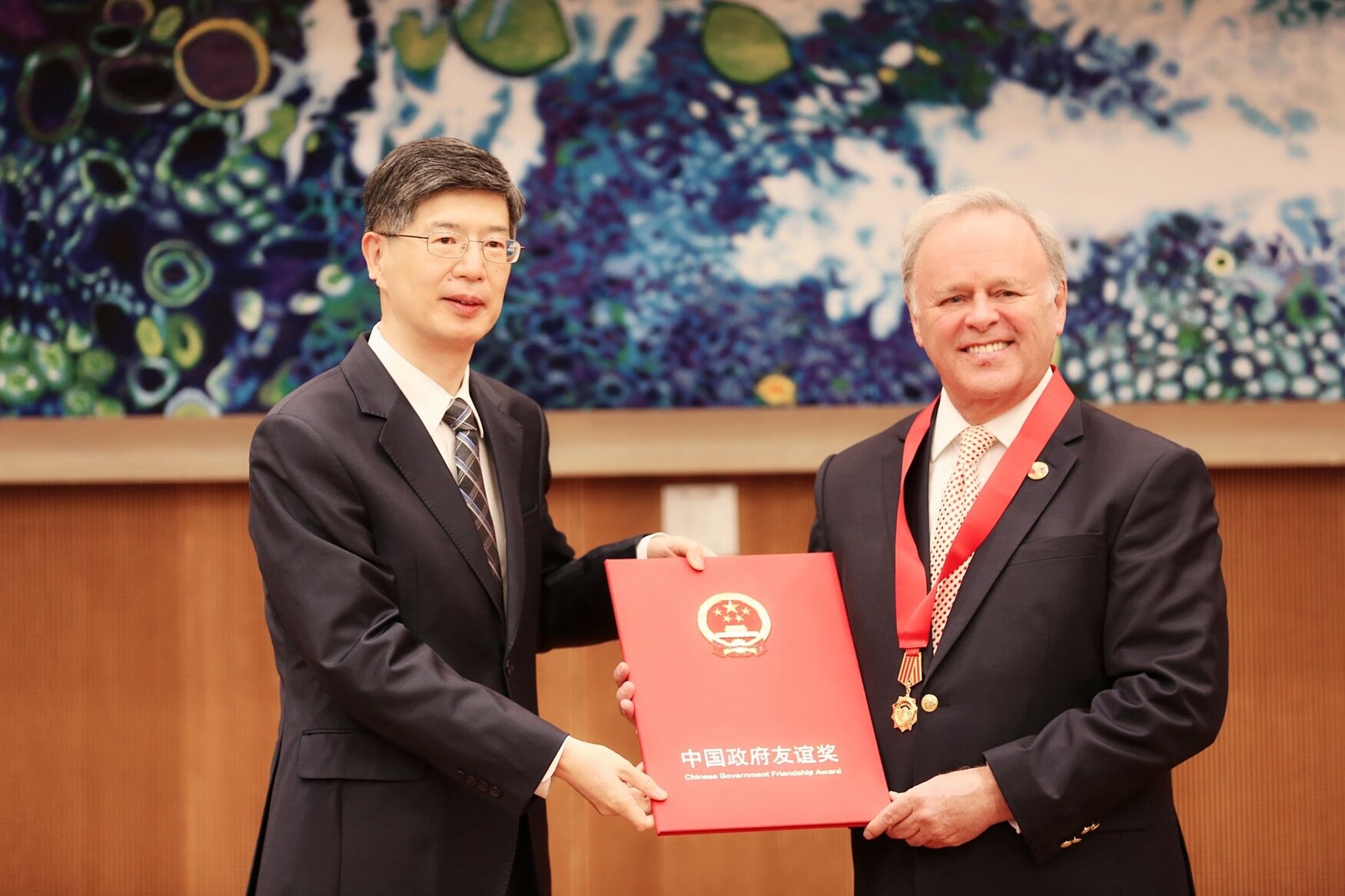 On December 3rd, 2022, Professor Lee Errett, MD FRCSC FRCS, George and James Swan Chair in Global Surgery at U of T received a Chinese Government Friendship Award for 2021. This recognizes Dr. Errett's contributions over many years to the field of surgery in China, where he has provided voluntary specialist surgical care, developed surgical training programs and given hundreds of academic lectures.
At the Award Ceremony, Chinese Ambassador, H.E. Cong Peiwu described the award as "the highest award to commend foreign experts who have made outstanding contributions to China's modernization drive". 

Most of the world's population still does not have access to safe, timely and affordable surgical care. The training of surgeons is an important part of improving access and building surgical capacity. This has been a focus of Dr. Errett's efforts in Canada and internationally across his career. While at St. Michael's Hospital, Dr. Errett established an International Surgery Fellowship Program training surgeons from 12 different countries. In China, he established Surgery residency and fellowship programs in eleven different centres, and encouraged centres to consider how to best reach their rural populations with specialist surgical services.

Commenting on receiving the Award, Dr. Errett said "Facing a sick patient in rural China that needs an operation should be the same as in Toronto. One patient at a time who can benefit from what we offer is a great privilege, more for us than them."

Dr. Errett's work to improve access to surgical care internationally was previously recognized when he was awarded the Norman Bethune Award in 2006 and the Chinese Ambassador's Award in Canada in 2018. Currently Dr. Errett is the inaugural Professor and George and James Swan Chair of Global Surgery at the University of Toronto. In this role he has extended his international work to include capacity building efforts in Jamaica, Cuba and Southeast Asia. Closer to home, he has been involved in efforts to improve access to surgical care in rural and remote Canadian communities.